A family dedicated to your oral health care.




With three generations dedicated to dentistry, the Colombo & Silva family establishes its first clinic in the Algarve to provide specialized services, focused on rehabilitation with dental implants and invisible invisalign® orthodontics.
Schedule your evaluation appointment with us. Lagoa Dental Clinic
We take care of all your oral health needs
An annual checkup keeps your mouth healthy and helps you identify potential problems early. Dentist Lagoa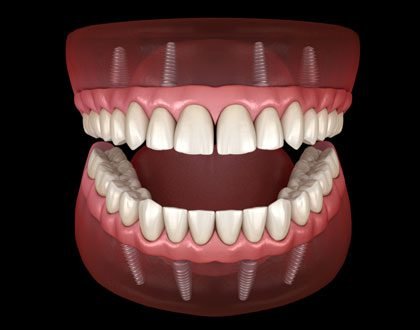 Fixed Prosthetics - The solution
Removable complete dentures were for decades the most suitable option for those who, for one reason or another, have lost all their teeth. However, anyone who uses one of these prostheses knows that there are many problems that can occur. Not being able to chew your food well, having a plaque on the roof of your mouth, or feeling like your denture can come off at any time are just a few examples of this discomfort.
In our clinic we have better alternatives for you.

State-of-the-art technology
Technology in healthcare has made great strides in recent decades. Digital dentistry offers faster and more comfortable treatments and minimizes the errors of conventional techniques. iTero Element 2 Plus is the latest scanner from Align Techonoly and we have it available at Colombo & Silva – Clínica Dental.
schedule your appointment
Dr. Gloria Silva
Orthodontics and dentofacial orthopedics - invisalign provider
With more than 12 years dedicated to the orthodontic-surgical area of ​​craniofacial deformities. He is an expert in techniques such as bioprogressive Ricketts, MEAW, Roth, MBT, Autoligated, among others. He currently focuses his practice on the management of new technologies and orthodontics with INVISALIGN® aligners.
Dr. Juan Luis Eizaguirre Columbus
Oral Surgery and Implantology
Surgeon, Dentist with training in oral and maxillofacial surgery and over eighteen years in the area of ​​craniofacial reconstruction and orthognathic surgery. He currently focuses his practice on implantology and advanced oral rehabilitation with an emphasis on rehabilitation of severe cases that require zygomatic or customized implants.