Conventional Orthodontics
Conventional orthodontics is the most used and known type of orthodontics. The treatment consists of placing metallic brackets on the teeth, joined by ligatures and a wire arch that exerts pressure in order to correct the position of the teeth. The approximate duration of treatment is about 18 months, however, the treatment time depends on the diagnosis of each patient.
Metal brackets have been a treatment commonly associated with children and young people, however patients of all ages use this treatment to improve their smile, as it is an effective treatment for correcting dental alignment and bite.
When a person's teeth or jaws don't fit together properly, orthodontic treatment may be necessary to correct the problem. If left untreated, these orthodontic problems, often called malocclusions, can cause speech difficulties, premature wear of teeth and protective enamel, and even increase the chance of injury to teeth and jaw joints.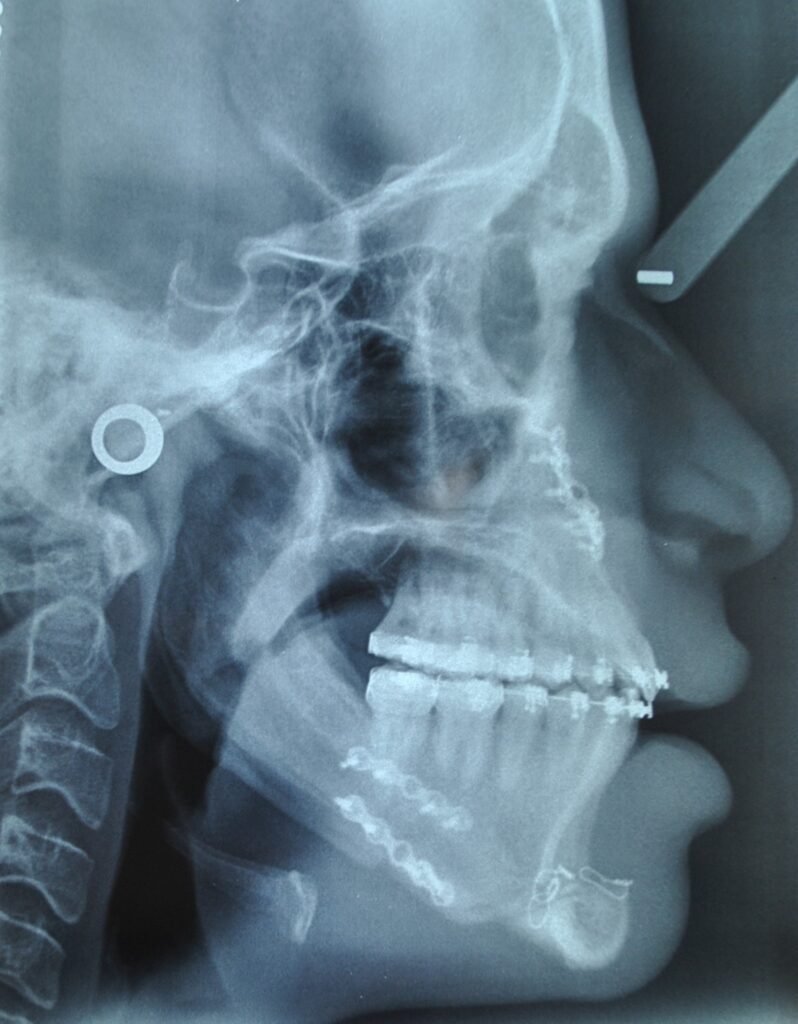 Orthodontics and Orthognathic Surgery
Not all changes in the bite are due to the position of the teeth, sometimes there can be changes in the position of the jaw and bite bones. In these cases, orthodontic treatment must be carefully planned in conjunction with surgery to correct the position of the bones. This treatment plan guarantees the best possible results, namely in facial aesthetics and dental occlusion.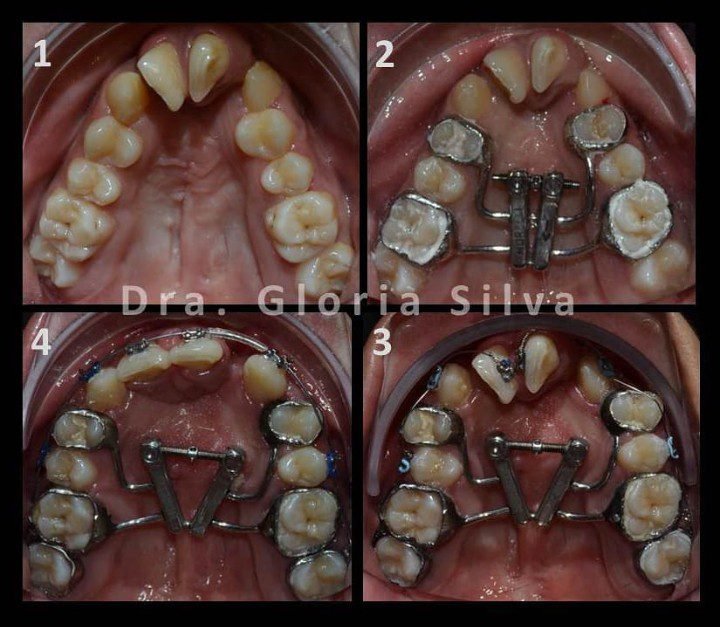 Dr. Glória Silva is an orthodontist with extensive experience in complex orthodontic cases. She was, for many years, an orthodontist linked to a craniofacial deformity service. She specializes in orthodontic techniques such as Bioprogressive Ricketts, Roth, MEAW, MBT, Lingual Orthodontics, Damon, among others. She has served as an undergraduate and graduate university professor in the areas of dental occlusion, orthodontics, craniofacial growth, and facial deformities.
An annual evaluation keeps your mouth healthy and helps to identify potential problems early.
Conventional Orthodontics - Foods to Avoid
While wearing braces, you should avoid eating hard, sticky and high-sugar foods. Hard foods can break or damage the wires and brackets, and sticky foods can get stuck between the wires and brackets. Minimize the amount of sugary foods you eat – sugar can cause cavities and other related problems.
The patient is advised to rethink his "bad habits", such as biting nails, chewing pencils and/or pens and chewing foreign objects. All these activities can break or damage the devices.
It is important to regularly check the clamps for kinked or loose wires and brackets. If you have a loose/broken wire or bracket, you are advised to contact the clinic immediately.
Orthodontics frequently asked questions
Dr. Gloria Silva Invisalign® Provider Algarve
Do you want to make an appointment?
Send us your contact and our team will contact you as soon as possible to arrange a visit to our clinic.
schedule your appointment